Jo Squillo
Bio, Husband, Age, Family, Net Worth, Career, Facts, Wiki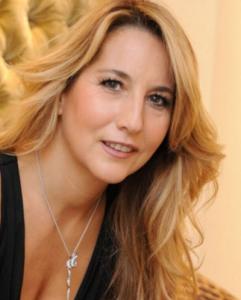 Giovanna Maria Coletti Biography

Full Name
Jo Squillo
Age
61 Years old.
Birth Name
Giovanna Maria Coletti
Birth Date
1962-06-22
Gender
Female
---
Jo Squillo is an Italian singer-songwriter, television presenter, and activist. Emerging as a punk rock exponent alongside Kandeggina Gang, she transitioned toward dance-pop, achieving notable success with the iconic song "Siamo donne" which debuted at the 1991 Sanremo Festival alongside Sabrina Salerno. The 90s marked her foray into television, engaging in various capacities across numerous programs. In the 2000s, she further expanded her reach by founding the satellite channel Class TV Moda. Throughout her career, Squillo has been an advocate for a range of causes, notably feminism, and ecologism, showcasing her commitment beyond the realm of entertainment.
Jo Squillo's Personal Details.

Nationality
Italian
Birth Nation
Italy
Place Of Birth
Milan
Ethnicity
Italian-White
Religion
Christian
Jo Squillo Real Name & Parents
Born on June 22, 1962, in Milan, Italy, Jo Squillo holds Italian nationality and belongs to the Italian-White ethnicity. Her age recently turned 61 on her birthday on June 22, 2023. Her real name is Giovanna Maria Coletti. She is the daughter of her father, Aldo, and her mother, Giovanna Coletti, and she has a twin sister named Paola.
Jo Squillo's Family Details.

Father
Aldo
Mother
Giovanna Coletti
Sisters
Paola
Jo Squillo Career - Music and Television
Jo Squillo's musical journey began in 1980 under the Cramps label, where she released the 45-rpm record "I'm bad / Horror" as part of the all-female ensemble Kandeggina Gang.
Leading the Rock Party in June 1980, she later transitioned to the independent label 20th Secret, unveiling the solo punk rock LP "Fearless Girl" in 1981.
Throughout the 80s, Squillo ventured into various musical currents, embracing the new wave movement, and recorded hits like "Africa" dedicated to Nelson Mandela.
Notably, her 1984 album "Bizarre" delved into italo disco, including the multilingual hit "I Love Muchacha," securing her presence in the Festivalbar.
In 1990, she returned to Festivalbar for the fifth time with the dance track "Whole Lotta Love."
Her versatility extended beyond music as she ventured into television presenting, starred in films, and even founded her own satellite channel, TV Moda, marking a dynamic career trajectory.
In 2005, Jo Squillo joined the cast of the reality show "The Farm" as a contestant.
In 2009, she reinvented "Siamo donne" with a dance version, taking part in the inaugural season of Rai 1's "Ciak... si canta!" and performing at the charity concert organized by Laura Pausini at Milan's San Siro stadium for Friends for Abruzzo on June 21.
In 2010, she released the empowering track "Life is female," serving as the theme for TV Moda and "Double Female," a radio program she co-hosted on Rai Radio 1 alongside Maria Teresa Lamberti from 2010 to 2014.
The song, along with "6 the most beautiful story of my life," also a TV Moda theme, appeared in the Tv Moda Compilation Vol. 1 released on February 28, 2011.
Her seventh album "We are women," released in February 2012, was a tribute to the female universe, featuring covers by other artists and her own compositions from the 2000s.
She continued to explore the music scene, recording dance tracks in English like "Free Your Love" and "I Don't Need You (Save the Woman)" in 2013 and 2014.
On June 21, 2016, she unveiled the deep house single "Spinball," accompanied by a music video.
Reprising her role as a tutor and fashion expert, she collaborated with "Detto Fatto" during the 2019-2020 television season and became the official ambassador of City Angels since 2019.
Notably, she competed in the sixth edition of "Big Brother VIP" from September 17 to November 5, 2021, and in a notable musical moment, she performed "We are women at Tale and which show" alongside Alessandra Mussolini, channeling Sabrina Salerno, on November 4, 2022.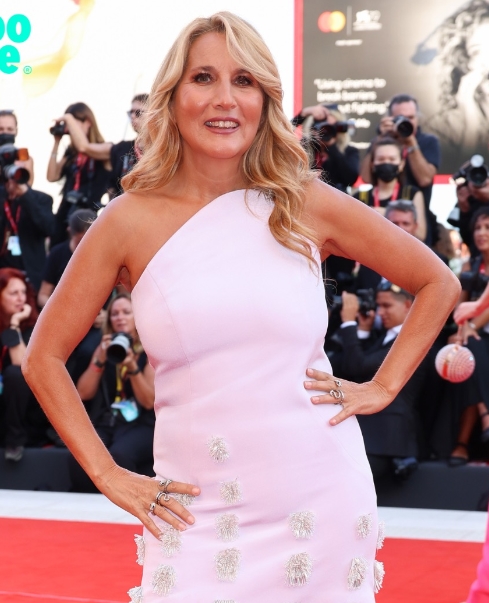 Jo Squillo Net Worth and Income Source
Jo Squillo's Networth & Salary.

Net Worth
$1 Million - $5 million
Source of Wealth
Music Industry
Salary
Thousand of Dollar
Jo Squillo, a multifaceted artist encompassing roles as a singer-songwriter, television presenter, and activist, reportedly holds a net worth ranging between $1 million to $5 million in 2023. With a substantial annual income, predominantly stemming from her contributions to the music and entertainment sectors, she leads a comfortable lifestyle and expresses contentment with her earnings.
Who is Jo Squillo Husband?
Jo Squillo's Maritial Status.

Marital Status
Married
Sexual Orientation
Straight
Husband
Gianni Muciaccia
Jo Squillo is a married woman to her husband, Gianni Muciaccia, a multi-talented Italian professional who is a producer, director, bassist, and songwriter. The couple is currently relishing their shared life. Her sexual orientation is straight.
Jo Squillo Hair, Height & Weight
Jo Squillo's Body Measurements.

Height
1.65 m
Weight
54 KG
Hair Color
Blonde
Eye Color
Dark Brown
Body Type
Average
Jo Squillo, a talented and striking singer-songwriter, possesses a height of 1.65 meters and maintains a weight of 54 kg. Her captivating presence is accentuated by her long, blonde hair and alluring dark brown eyes. Sporting an average body type, she boasts a healthy physique that complements her attractive personality