Sonoya Mizuno
Bio, Net Worth, Family, Ethnicity, Facts & Life Story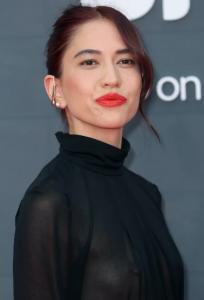 Sonoya Mizuno Biography

Full Name
Sonoya Mizuno
Age
37 Years old.
Birth Name
Sonoya Mizuno
Birth Date
1986-07-01
Gender
Female
---
Sonoya Mizuno is a British actress, model, and ballet dancer. She is famous for her roles in the Netflix series Maniac (2018) and HBO's House of the Dragon (2022–Present). Her collaboration with filmmaker Alex Garland spans Ex Machina (2014), Annihilation (2018), Men (2022), and the FX miniseries Devs (2020). Additionally, her filmography encompasses notable works like La La Land (2016), Beauty and the Beast (2017), and Crazy Rich Asians (2018).
Sonoya Mizuno's Personal Details.

Birth Nation
Japan
Nationality
Japanese
Place Of Birth
Tokyo
Ethnicity
Mixed
Famous For
For her role in House of the Dragon
Sonoya Mizuno Family & Ethnicity
Born on July 1, 1986, in Tokyo, Japan, Sonoya Mizuno was raised in Somerset, England. Holding a Japanese nationality and belonging to a mixed ethnicity; her mother is of half-English and half-Argentine descent, while her father is Japanese. At 37 years old as of 2023, she is the daughter of her father, Hajime Mizuno, and has a brother named Tomoya Mizuno, who is a model.
Sonoya Mizuno's Family Details.

Father
Hajime Mizuno
Brothers
Tomoya Mizuno
Sonoya's educational journey led her to graduate from the Royal Ballet School. She later danced with various ballet companies, including Semperoper Ballet in Dresden, Ballet Ireland, New English Ballet Theatre, and Scottish Ballet.
Sonoya Mizuno's Education Details.

School
Royal Ballet School
Sonoya Mizuno Career - Modeling & Acting
Sonoya Mizuno embarked on her modeling career at 20 through Profile Models in London, gracing campaigns for top names like Chanel, Alexander McQueen, Saint Laurent, and Louis Vuitton.
Her diverse talents led her to dance theater with Arthur Pita's The World's Greatest Show in 2014, alongside her film debut in Ex Machina.
Notably, she appeared in High Strung, danced in The Chemical Brothers and Beck's "Wide Open" video, and had a role in La La Land.
Mizuno's acting journey continued with Disney's Beauty and the Beast, Warner Bros.' Crazy Rich Asians, and leading roles in Maniac and Devs.
She further shone as the captivating dancer in The Chemical Brothers' "Wide Open" video, displaying a transformation into a 3-D lattice.
Her recent filmography includes her roles in "Ambition" (2019) as Sarah and "Am I Ok?" (2022) as Jane.
She also lent her voice as a Police Operator in "Men."
Her upcoming projects feature "Shortcomings" (2023) with the character Meredith, and she is currently filming for "Civil War."
In 2022, she played the role of Mysaria/The White Worm as the main cast in the TV series "House of the Dragon".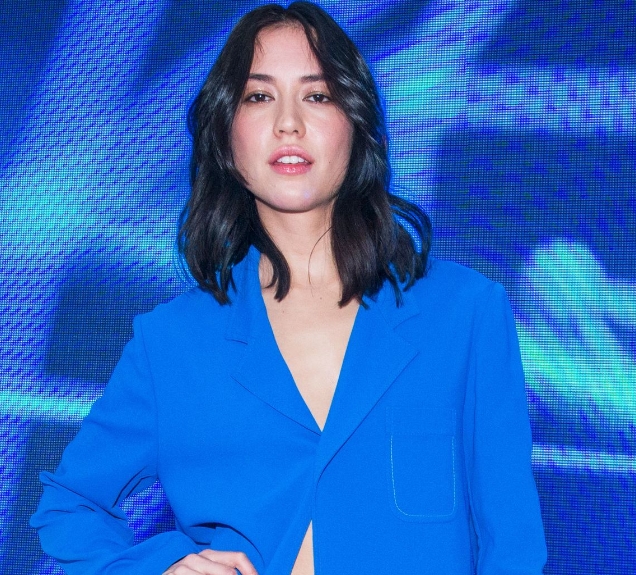 Sonoya Mizuno Net Worth & Earnings
Sonoya Mizuno's Networth & Salary.

Net Worth
$2.5 million
Source of Wealth
Entertainment Industry
Salary
Around $500K
Sonoya Mizuno, a versatile figure encompassing acting, modeling, and ballet dancing, boasts a net worth of approximately $2.5 million in 2023. Her substantial income primarily derives from her diverse ventures in the entertainment industry, with annual earnings surpassing $500K. Content with her financial achievements, she enjoys a comfortable lifestyle. Mizuno has collaborated with various renowned brands and filmmakers, and reports suggest her penchant for acquiring luxurious items such as sports cars and iPhones.
Is Sonoya Mizuno Single or In A Relationship?
Sonoya Mizuno's Maritial Status.

Marital Status
Unmarried
Sexual Orientation
Straight
Sonoya Mizuno is currently enjoying her single status and has not officially confirmed any romantic relationship. While she remains happily focused on her projects, she shared remarkable on-screen chemistry with actor Chris Pang, especially in their roles as husband and wife in the 2018 film Crazy Rich Asians. In real life, she maintains a close relationship with Chris Pang, but she continues to prioritize her career and is leading a fulfilling single life.
Sonoya Mizuno Height & Weight
Sonoya Mizuno's Body Measurements.

Height
5 feet 7 inches (170 cm)
Weight
52 kg (114.5 lbs)
Eye Color
Dark Brown
Hair Color
Dark Brown
Body Type
Slim
Sonoya Mizuno is a talented actress and model known for her slim body build. She stands at 5 feet 7 inches (170 cm) tall and weighs 52 kg (114.5 lbs). With the dark brown color of her hair and eyes, her lean physique, and her pierced ears are some of the notable attributes that add to her charm. She has got a healthy body with an attractive personality. She is very conscious about her food intake.